We play with child
As it is relatively near the city area, it is park where children can experience village forest casually.
Access is a 15-minute walk from JR Katata Station. We can go out to play without car.
In the case of car, parking lot is free.
We play playground equipment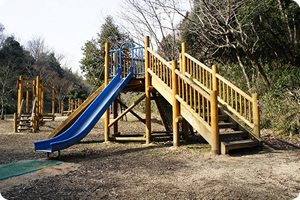 There are a lot of athletic-like playground equipments which are popular among children in a lot of nature. Please challenge.
We observe creature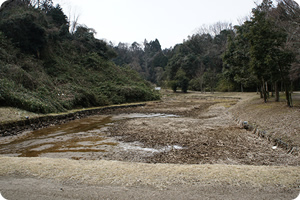 Many aquatics including killifish frog line prawns Paratya compressa improirsa crawfish inhabit biotope pond. We hear voice of bush warbler from mountain, and dragonfly flies on the pond.
Let's be careful about hornet and mamushis.
It is lunch with lawn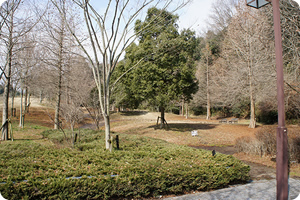 As there are a lot of lawn open spaces in garden, please come for picnic with lunch and plastic sheet.
We look at town of Katata in fine-view rest station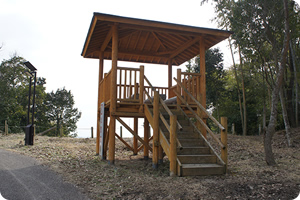 We can overlook town and Lake Biwa of Katata from fine-view rest station.