Facility summary
Based on Lake Biwa overall development plan completed in 1996, it is maintained park to prevent aggravation of natural environments around the lake by drop of lake rank based on Lake Biwa overall development plan.
It is park parting in many districts, but manages four districts of "Narukawa Kido River district" "wa*shinyajiku" "Katata, Ogoto district" "Hokkaido Univ. Tsu district" in that in association of Otsu-shi greenery.
We grow big when we click.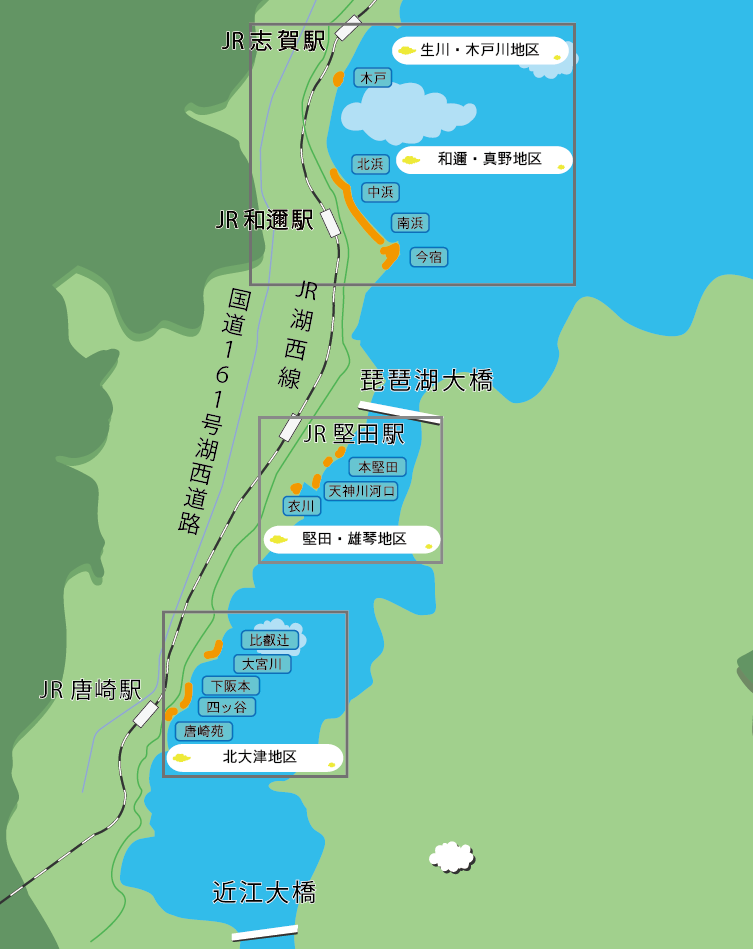 The following act is prohibition to have many people spend time comfortably.
What we break park facility and injure and pollute.
Felling of wood and collection of the animals and plants.
Fireworks, use of fire including playing with matches.
※But barbecue in permission area is possible.
Leaving of garbage which we brought in.
Poster and signboard, building, setting of public establishment.
Affect security of other users or the normal use of park facility.
News of use of barbecue
[by use of barbecue careful]
Barbecue, please go in appointed park.
Please use barbecue grills not to damage lawns (grilling over an open fire is prohibition).
Please completely perform the disposal of embers.
Please take garbage, used charcoal home with you.
Azuma and inner deno barbecue cause fire and are not expected because it is dangerous.
Appointed area becomes use of freedom. (application is not necessary)
[the mouth of made area Katata Ogoto district Tenjin River of barbecue]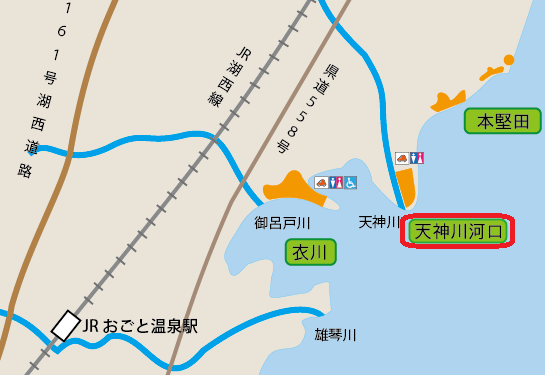 Downloading of brochure
Brochure list (PDF 1.0MB)
The brochure back (PDF 490KB)
Downloading of application style
You download application from the item mentioned above and you fill in necessary matter and seal thing which you printed, and you have to office, or please send by mail.
As examination period is necessary for issuance of act letter missive in park, please submit application two weeks before planned day.
Association of association of designated manager Otsu-shi greenery, (no company) Shiga landscape gardening west district community
〒520-0047 4-1-1, Hamaotsu, Otsu-shi
TEL: 077-527-8806/FAX: 077-527-8828